FIND YOUR TRUE LOVE at the  SPCA Adoptathon in the backyard from 5 – 7 pm.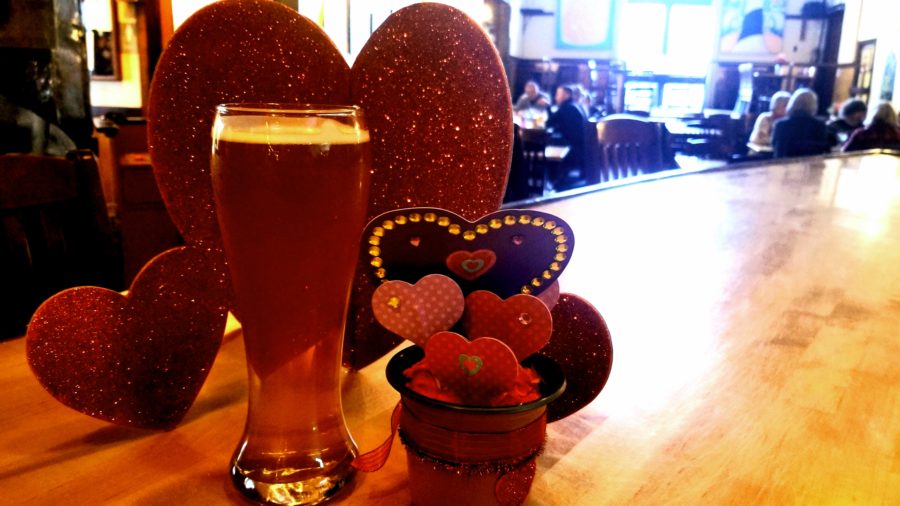 Valentine's Day Dinner starting at 4:30 pm
Book you reservation today!
Special Dinner Package: 3 course meal, champagne split or Love Potion no. 9 special cocktail, free masquerade mask.  $40 including tax but not gratuity.
Regular Dinner Menu available too!
That night we will be having a masquerade ball with DJ Ohkay.  Free cover!  He will start playing at 9pm with Love Songs (dinner is still going on) and then the "party" starts at 10pm.  We will have a costume contest that evening.  First prize $50 OBBS gift card
Menu:  ~Champagne Split OR Love Potion #9 Cocktail~ Choice of appetizer OR dessert
 Soup or Salad (Choose one)
House salad – Mixed greens, grape tomatoes, red onions and cucumbers topped with candied pecans & your choice of dressing
Caesar – with parmesan Reggiano & garlic herbed croutons
Cup of Soup
Choose Appetizer OR Dessert
Fresh Gnocchi – with smoked fish, shrimp and crab in a rich creamy chowder, topped with fried beet strips
House Made Ricotta Ravioli – tossed in a kale pesto cream with shallots and finished with a smoked balsamic drizzle
 Entrée (choose one)
Seafood Pappardelle Pasta – choice of sautéed local shrimp or salmon, tossed with house made pappardelle pasta, wild mushrooms, sweet peas, shallots, spinach, tomatoes and a lemon pesto sauce.  Served with a cheesy baguette
Smokey 5 oz. Sirloin – With a mushroom risotto croquette, sautéed Swiss chard, pea puree and Bordelaise sauce
House Grilled Airline Chicken Breast – With lobster mac & cheese, sautéed baby carrots, beet beurre blanc & collard green puree
Dessert
Choice of any of Tina's house made dessert
**Please be safe & feel free to leave your car overnight**
Announcements:  We will be open President's Day!
Also, please join us for Toast of the Town Tuesday
with DJ Robbie Love, starting at 5:30