Brewing Station Events Calendar
Please note that ALL shows and events that start after 9pm are 21+ ONLY.
Bike Week Party w/ Shoot to Thrill Hosted by The Hail Mary Girls
April 26 @ 10:00 pm

-

2:00 am
This year we are having a bike week party with the all girl ACDC tribute band Shoot to Thrill playing live and a Burlesque show to go along with it. This event is hosted by The Hail Mary Girls which are a local female bike crew. We will be adding the Burlesque show soon, so stay tuned for that.
Shoot to Thrill
Not only are the girls professional musicians with impeccable skills, they are also quite easy on the eyes and full of energy for an entertaining stage show!
The girls decided on AC/DC in particular, because the band's songs are a marriage of compelling music and creative story-telling. The guitar work is intricate yet not overplayed, while the rhythms are driving and dynamic. The silence is as important as the noise, and the lyrics are relatable and captivating. You just HAVE to sing along....or air-guitar….or BOTH!
The girls decided to do a full tribute rather than a cover band, because a tribute is much more challenging. You play many songs by the same artist and really reach inside that artist copying not only their playing style but also their signature stage moves. It's really quite an art and very rewarding when you make it all come together.
Shoot To Thrill is based out of Raleigh, NC and tours all along the East Coast. The girls look forward to meeting you and rocking you into an unbelievable frenzy of good times!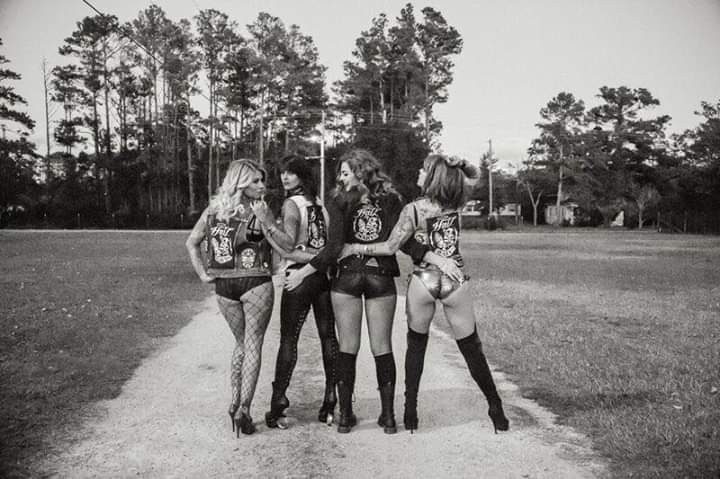 The Hail Mary Girls
Watch Shoot to Thrill Live
Related Events
Please note that ALL shows and events that start after 9pm are 21+ ONLY.
This is a North Carolina ALE law and there are no exceptions.
Per the NC ALE, we only accept the following forms of ID: A valid US driver's license, US military ID, a state of NC identification card, or a valid passport. We cannot accept out of state ID cards.