Brewing Station Events Calendar
Please note all OBX live music shows, dates, times and prices are subject to change like the weather here on the Outer Banks.
ALL live events that start after 9pm are 21+ ONLY.

Bret Bollinger (of PEPPER) & The Bad Habits w/ special guest Resinated
April 6, 2019 @ 10:00 pm

-

2:00 am

$10.00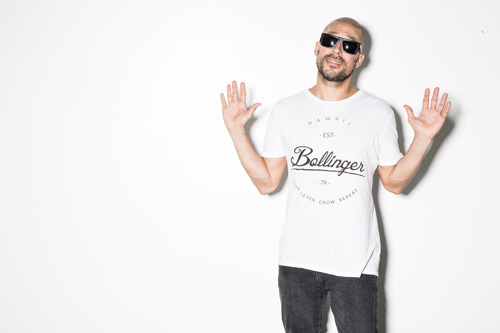 Bret Bollinger in an American musician who is best known as the lead singer and bassist for the rock band, Pepper. Bollinger was born in Kailua-Kona on the Big Island of Hawaii, and started Pepper shortly after high school graduation in 1997. Over the past two decades the band has sold over a million albums worldwide and toured extensively across the globe, including all of the United States and over 50 other countries. Pepper has shared the stage with the likes of Snoop Dogg, 311, Sublime and Blink 182. They have appeared on Jimmy Kimmel Live (July, 2013), Fuse TV, ESPN X-Games, and Playboy TV.
Pepper's popularity has placed them in heavy rotation on the world famous Los Angeles radio station, KROQ, and landed them multiple San Diego Music Awards. Finally their music has been placed in several feature films including Forgetting Sarah Marshall (2008), Teenage Mutant Ninja Turtles (2007), and Good Luck Chuck (2007), as well as video games such as Tony Hawk Pro Skater and Transworld Surf. Currently the band is recording new music and continuing to tour extensively, having just released an album, Ohana, in April of 2016 and headlined Vans Warped Tour 2016 respectively. The band recently embarked on an extensive summer 2018 tour with Slightly Stoopid and Stick Figure.
Bollinger is simultaneously launching a solo career, and has just released his debut EP, "LO-FI", on November 12th 2018. LO-FI aims to showcase a vintage reggae/rock sound, while also providing a fresh take on the genre. The follow-up EP, "HI-FI", will be released in 2019 and will sound more contemporary and commercial than it's counterpart as the name implies. Bret has toured extensively as a solo artist, playing all over the US, and will continue to tour throughout 2019 to promote "LO-FI".
Aside from music, Bollinger also has his own clothing brand known simply as BOLNGR which can be found in trendy brick & mortar boutiques, surf shops and popular music, arts, lifestyle festivals like Cali Roots, One Love, and Field of Haze.
Watch Bret Bollinger & The Bad Habits Live
Resinated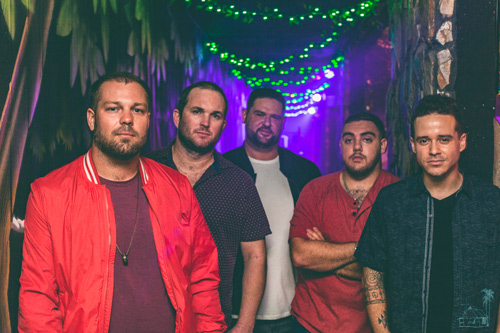 Resinated is a funk and reggae infused pop group from St. Petersburg, FL. Their funky grooves keep you moving while their tasty lyrics and unforgettable melodies keep you singing their songs long after the dance party has ended. From the vibrant keys to analog synth leads and funky rhythmic guitar- they throw down a heavy dance and disco style pocket rhythm-section with smooth vocal harmonies that will leave you wanting more.
Growing up on the beaches of Madeira, FL, the Resinated quartet have known each other for over 10 years. Kenny Mullins (Lead Vocals/Guitar) is a singer-songwriter from Madeira Beach, Florida and pursued Resinated as an acoustic act until reuniting w/ high school music friends and skim boarders, John Gray (Bass/Vocals) and Josh Hasak (Percussion/Samples). To complete the quartet, singer-songwriter and high school friend, Jeff Applefield (Key/Vocals), joined on keys and backup vocals.
Resinated has shared the stage with many artists, including: Collie Buddz, Slightly Stoopid, Tribals Seeds, Steel Pulse, The Expendables, Ballyhoo!, Stick Figure, Iration, The Movement, Passafire, Maxi Priests, Pepper, Stephen Marley, Eve 6, Everclear, Erykah Badu, Taleb Kweli, and OAR their sound is diverse and accessible at the same time. They have also played festivals such as Blackwater Music Fest, Chillin Music Fest, Gasparilla Music Festival, Reggae Rise Up, and many more local and national concerts/festivals in addition to those listed here.
Watch Resinated – "Sativa Feva"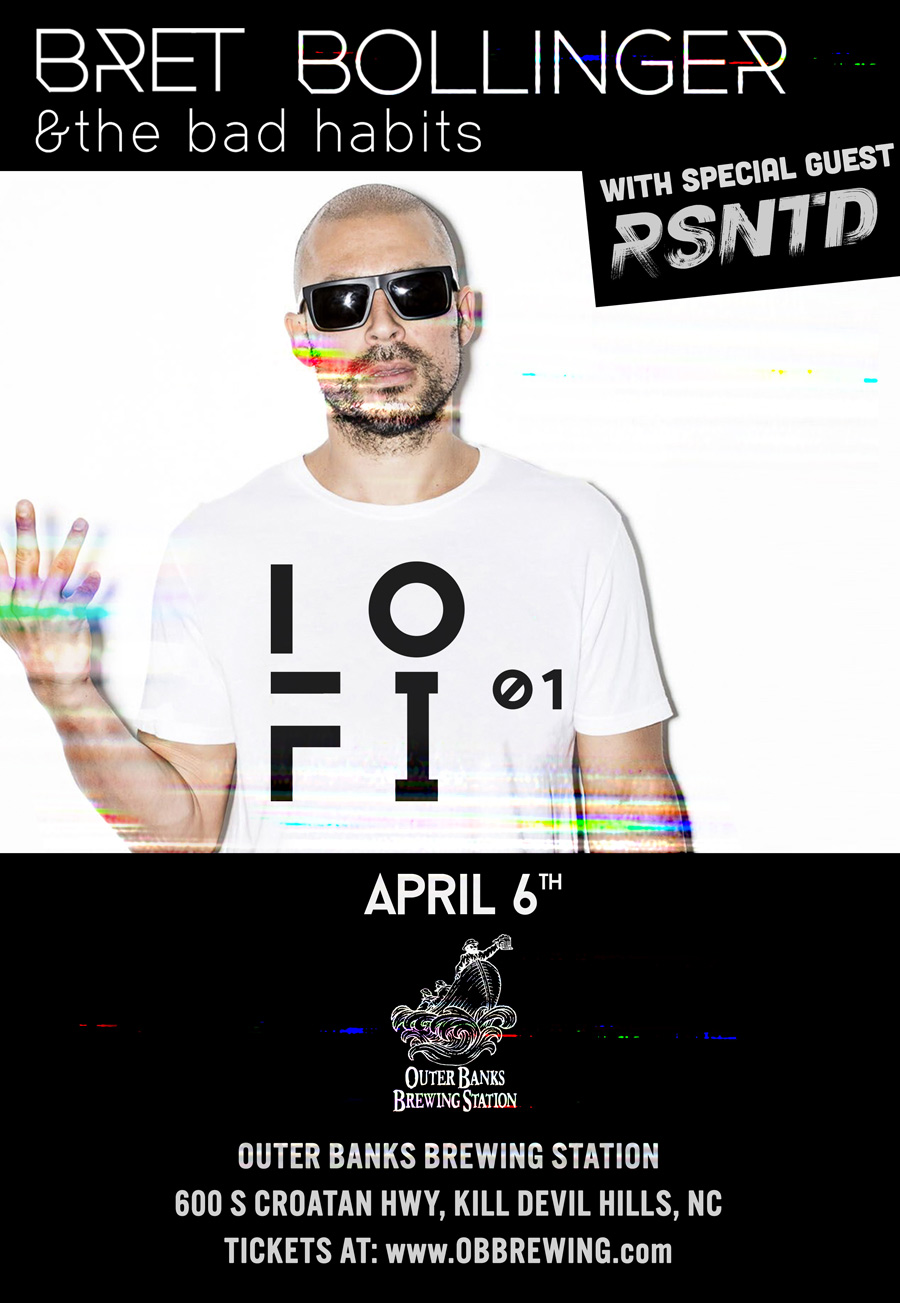 Related Events
Please note all Outer Banks live music shows, dates, times and prices are subject to change like the weather here on the OBX.
ALL shows and events that start after 9pm are 21+ ONLY.
This is a North Carolina ALE law and there are no exceptions.
Per the NC ALE, we only accept the following forms of ID: A valid US driver's license, US military ID, a state of NC identification card, or a valid passport. We cannot accept out of state ID cards.
 
Download/Print Our Monthly Calendar