Brewing Station Events Calendar
Please note that ALL shows and events that start after 9pm are 21+ ONLY.
Chase Payne
June 9, 2018 @ 10:00 pm

-

2:00 am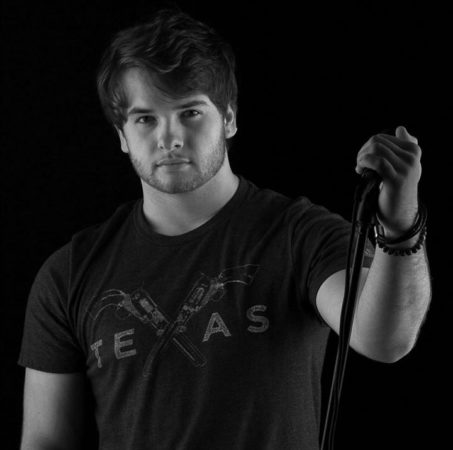 At the ripe age of eighteen Chase Payne has reached a level of music maturity not seen in the music industry, within the Country Rock genre to date. Influenced by a wide variety of artist such as Brantley Gilbert, Keith Urban, John Mayer; Rockers such as Kiss, Ted Nugent, and Lynard Skyward to name a few. Chase's music is a blend of traditional Retro Rock influenced and coupled with the driving sound of today's Country and Soul; producing a unique blend of music layered with strong melodic vocals delivering powerful emotion to listeners of all ages.
Chase has been singing and preforming since the young age of five, continuing through his elementary and high school years. Preforming in many Virginia Beach bands such as Slap, No Exit, User Friendly, and the very successful Hampton Roads duo Chase & Sammi; which performed covers of Rock and Country songs to great lyrically arranged original tunes.
As a solo artist, Chase counties to perform live, and has built quite a regional following playing many local clubs and venues such as Granby Street Theater, Kings Dominion, 17th St. Stage, and was the Headliner for Radio Station 97.3 and The Eagles nest.
Over the years Chase has continued to hone his musical skills by performing, recording, and songwriting. As a multi-instrumentalist playing guitar, bass, and drums along with cultivating his unique vocal style. This work ethic becomes evident on Chase's debut EP "Life's Just Started".
This independent project is a labor of love for all of the hard work put in over the years. Chase Payne has a Fresh Sound, Great Chops, Strong Lyrical Songs, and a phenomenal career ahead.
Chase Payne, the newest Face in Country/ Rock music.
Humility, Discipline, and a blue collar work ethic, all virtues of a Rising Super Star.
Chase Payne Live
Related Events
Please note that ALL shows and events that start after 9pm are 21+ ONLY.
This is a North Carolina ALE law and there are no exceptions.
Per the NC ALE, we only accept the following forms of ID: A valid US driver's license, US military ID, a state of NC identification card, or a valid passport. We cannot accept out of state ID cards.