Brewing Station Events Calendar
Please note that ALL shows and events that start after 9pm are 21+ ONLY.
Emily Musolino Band
August 9, 2018 @ 10:00 pm

-

2:00 am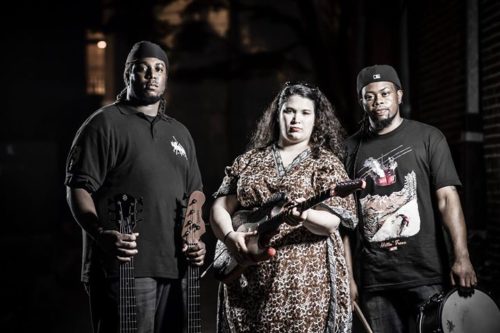 Emily Musolino is a songwriter, producer and performer from Durham, North Carolina. Her music is an eclectic mix of smoky jazz and acoustic blues from an old soul. The raw passion in her sound resonates across all genres, straight into the heart of the listener. Also a talented arranger and producer, Emily's creativity and versatility make her a force to be reckoned with!
Emily Musolino is a Durham, NC native who mixes soulful vocals with shredding blues rock guitar riffs. The depth of emotion in her voice is stunning and her songs have a classic sound and lyrics that tell compelling stories.
A Berklee College of Music graduate, Emily has performed, recorded and collaborated with various local and nationally-recognized artists, including Vinx, Shelley Nicole, Shana Tucker, Anna Wise (SonnyMoon, Kendrick Lamar, Cunnylinguists) and Eric Hirsh (The Beast, Orquesta GarDel, Eric Hirsh Quartet). She is also owner and head engineer at Blue Moose Recording Studio in Durham. Emily released her sophomore album "Jealous Girl" in November of 2014.
Emily has been featured on NPR's the State of Things with Frank Stasio and Durham's own Clarion Content. She currently fronts the Emily Musolino Band and regularly performs as both bandleader and soloist around the country.
Listen to Emily Musolino Band Live
Related Events
Please note that ALL shows and events that start after 9pm are 21+ ONLY.
This is a North Carolina ALE law and there are no exceptions.
Per the NC ALE, we only accept the following forms of ID: A valid US driver's license, US military ID, a state of NC identification card, or a valid passport. We cannot accept out of state ID cards.