Brewing Station Events Calendar
Please note all shows, dates, times and prices are subject to change like the weather here on the OBX.
ALL shows and events that start after 9pm are 21+ ONLY.
Family Tree
January 20, 2018 @ 10:00 pm

-

2:00 am
Family Tree Performing Live Music on the Outer Banks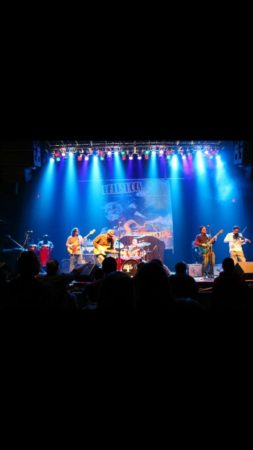 With roots in just about every musical genre, Family Tree has evolved into a driving force of reassuring positivity as well as dissent. Formed in 1998, the members of the band have been working passionately since day one to keep these central ideas in mind along every step of the way. With the release of their first full-length album in November of 2003 and its critically acclaimed EP, Silver Lining in 2005, Family Tree is undoubtedly ready to expand its reach and gain the attention of new and unexpected listeners.
Family Tree consists of: Derek Smith-acoustic and electric guitars and vocals; Zach Klecka – electric violin; Kevin Johnson-bass; Alex Clark-drums and vocals and Kevin Turner-electric guitar and vocals. "The result is a virtually flawless ensemble with infinite possibilities"-David Todd of Portfolio Weekly Magazine.
At it's conception, Family Tree was an eight-piece group including guitarist Mike Johnston, flutist Jason Winters, percussionist Anthony Lomonaco and original drummer, Andy Smith (brother to Derek Smith and first cousin to Kevin Johnson.) Mike and Jason left the band, respectively, to pursue other musical avenues, but remain great friends to Family Tree. On December 16 of 2004, Andy tragically passed away at his home in Norfolk, VA. The band continued on, in honor of his memory and for all that they had worked for over the past seven years with Anthony Lomonaco behind the drum kit. Anthony has now moved on to pursue personal goals in life after helping to lift Family Tree to new heights and reach new audiences with their music.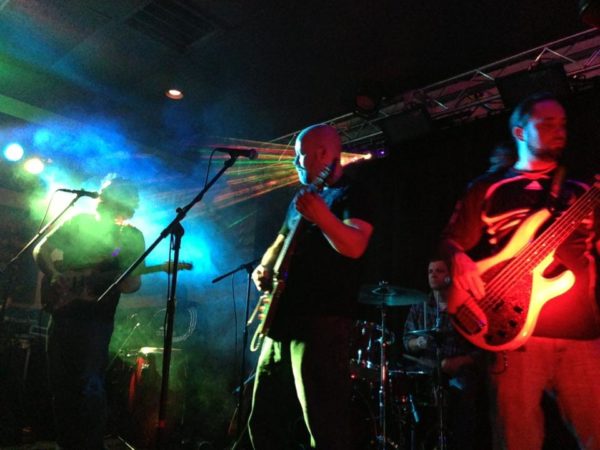 Over the past twelve years, Family Tree has received a large amount of attention and has gathered an extremely diverse following in and around their home area of Hampton Roads, Virginia. The band has been featured on the area's public radio station-WHRV, the former progressive rock station-The Coast, modern-rock leader 96X and has been positively reviewed many times by Ninevolt Magazine, once the premier music magazine for the Hampton Roads and Richmond areas of Virginia.
Family Tree has received numerous honors including:
2001 – Ninevolt Magazine Award nomination
2003 – Ninevolt Magazine Award nomination
2004 – Winner: Ninevolt Magazine Battle of the Bands
Winner: Ninevolt Magazine Jam Band of the Year
Winner: Ninevolt Magazine Drummer of the Year
Portfolio Magazine Best Rock Band of the Year nomination
2005 – Winner: Portfolio Magazine Jam Band of the Year
Winner: Alpha Xi Delta Battle of the Bands
Portfolio Magazine Album of the Year nomination for Silver Lining
Family Tree has shared the stage with:
311
Steel Pulse
The Roots
Toots and the Maytals
The Temptations
Fighting Gravity
Indigenous
SOJA
Family Tree has shown its staying power through consistent audience response at many venues and has performed once at the Virginia Beach Amphitheater and numerous times at the prestigious NorVA Theater in downtown Norfolk.
SaveSave
SaveSave
Related Events
Please note all shows, dates, times and prices are subject to change like the weather here on the OBX.
ALL shows and events that start after 9pm are 21+ ONLY.
This is a North Carolina ALE law and there are no exceptions.
Per the NC ALE, we only accept the following forms of ID: A valid US driver's license, US military ID, a state of NC identification card, or a valid passport. We cannot accept out of state ID cards.