Brewing Station Events Calendar
Please note all OBX live music shows, dates, times and prices are subject to change like the weather here on the Outer Banks.
ALL live events that start after 9pm are 21+ ONLY.

Fortunate Youth with Bumpin Uglies
July 24, 2019 @ 10:00 pm

-

2:00 am

$20.00
RavRa Productions Presents:
Fortunate Youth with special guest Bumpin Uglies
on Wednesday, July 24, 2019 at 10pm.
Fortunate Youth

Fortunate Youth is a collective of six outstanding musicians/producers who have taken the worldwidemusic scene by storm. Spreading inspirational messages of Peace, Love, and Unity, Fortunate Youth connects music lovers from all over the world, creating a global family of positivity and progressive ideals. FY was born in Hermosa Beach California, a popular beach town in Los Angeles County. Four members attended high school together (Jered Draskovich, Corey Draskovich, Travis Walpole, and Greg Gelb) linking with Mississippi transplant Dan Kelly (singer). The band has toured heavily since 2009 with over 27 tours nationwide and abroad. Fortunate Youth has released 4 full length studio albums, Three of which hit #1 on the Billboard and iTunes Reggae charts. "It's All A Jam" (2013), "Don't Think Twice" (2015), and "Fortunate Youth" (2017)
Fortunate Youth just finished their West in Peace Fall Headline Tour w/ The Movement & Josh Heinrichs and will be joining Slightly Stoopid for a few dates in Hawaii to start off 2019.
Bumpin Uglies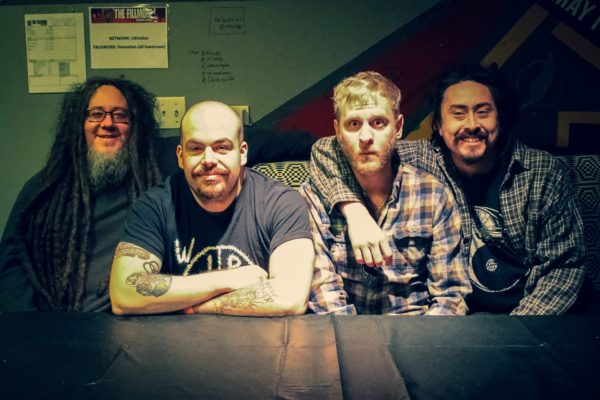 Bumpin Uglies spawned from an Annapolis, MD scene awash in musical history over a decade ago. They are rooted in East Coast ska, punk, and reggae, making their mark up and down the Eastern Seaboard. In the past ten years, Bumpin Uglies have worked to carve out their path by relentlessly touring, and releasing one album after another. With each release came more focus, more creativity and more desire to always experiment and try new things with their music. The band is psyched for their latest EP, Buzz, which released on March 22 via Ineffable Music Group based in Oakland, CA. Ineffable is a name synonymous with the likes of Collie Buddz, Stick Figure, The Movement, and many other prominent artists.
Their last album, Beast From The East, is proof positive that Brandon, Wolfie, Chad and T.J. have meshed into a dynamic quartet as the album topped reggae charts, drawing interest from Billboard's editorial team for their debut in the pole position. With fellow Maryland rocker Howi Spangler of Ballyhoo! working on the production, the alchemy was right for their breakthrough release, so naturally they are keeping that intact with their current album, Buzz, while continuing the trend of evolving their sound, always experimenting in bold ways that keeps everything fresh from beginning to end.
Related Events
Please note all Outer Banks live music shows, dates, times and prices are subject to change like the weather here on the OBX.
ALL shows and events that start after 9pm are 21+ ONLY.
This is a North Carolina ALE law and there are no exceptions.
Per the NC ALE, we only accept the following forms of ID: A valid US driver's license, US military ID, a state of NC identification card, or a valid passport. We cannot accept out of state ID cards.
 
Download/Print Our Monthly Calendar