Brewing Station Events Calendar
Please note that ALL shows and events that start after 9pm are 21+ ONLY.
Freaking Friday Featuring DJ Ohkay & Kiiind Collectives
July 13, 2018 @ 10:30 pm

-

2:00 am
Kiiind Collectives Presents: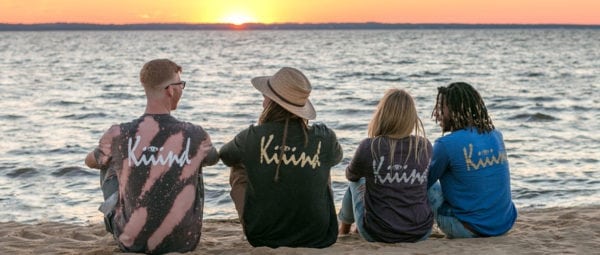 Kiiind Collectives and DJ Ohkay are teaming up at the OBBS on Friday night for a jam-packed show that you don't want to miss. Heres a little bit more information about the Kiiind Collectives and DJ Ohkay:
Founded by: Holden McOwen- Kiiind Collectives is not only a platform and a brand, but it is also a movement. The main reason I started Kiiind was to show people how I understand the world. There was a point in my life where I fundamentally understood and trusted that every single being in this universe has direct connection to each other. The power of this knowledge is gigantic. However, I found that people would get so caught up in their explanation of this connection that they would actually lose sight of it. The answer to this predicament is being kind. Love is a choice, a point of view. With that in mind, I realized that with strong intention we all have the ability to love every single molecule that we experience. This point of view has the potential to fuel miracles. I want to give people the platform to express their love. Kiiind is about celebrating our connection and growing together through compassion, community and honest intention. Kiiind is about recognizing that we can love the people we disagree with. Kiiind is about trusting the universal path that we all have.
DJ Ohkay plays all your favorite dance tunes with the best sound and lights on the Beach. Come get down with the Outer Banks. Enjoy some of the best brews on the beach, made in house, served by the best bartenders on the beach!
Please note that ALL shows and events that start after 9pm are 21+ ONLY.
This is a North Carolina ALE law and there are no exceptions.
Per the NC ALE, we only accept the following forms of ID: A valid US driver's license, US military ID, a state of NC identification card, or a valid passport. We cannot accept out of state ID cards.