Brewing Station Events Calendar
Please note all shows, dates, times and prices are subject to change like the weather here on the OBX.
ALL shows and events that start after 9pm are 21+ ONLY.
Lucero
July 3, 2017 @ 10:30 pm

-

2:00 am
We have released a handful of tickets for sale today, prior to the show tonight. Tickets are $20. This is your chance to get tickets before they sell out. We cannot guarantee that tickets will be available at the door tonight.
LUCERO: ALL A MAN SHOULD DO – By Brian Venable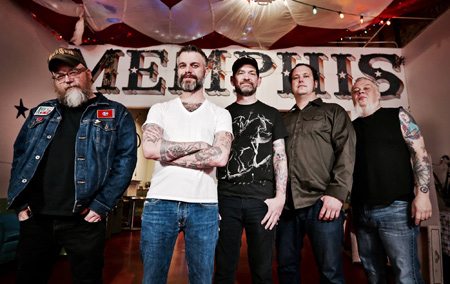 You could say we were one of the lucky ones, starting this band in April of '98 without a clue as to what we were doing. We were getting tired of the steady punk rock and metal diet and we wanted to try our hand at country songs, or do our best Tom Waits/Pogues impersonation.
The trick there was that we couldn't really play our instruments! I had never played guitar before and Ben Nichols (lead singer, guitar) had only played bass in other bands. Finding Roy Berry (drummer) and John C. Stubblefield (bassist) solidified the line up and being hidden away in Memphis allowed us to woodshed, experiment with different sounds and create one that was ours alone.
Eventually we got out of town, and playing 250 shows year not only made us tight as a band but as a family as well. We are still one of the few bands out there with the original line up from almost the beginning, and it shows. Picking up Rick Steff on keys allowed us to expand the sound and grow musically. Being able to play whatever we could think up in our heads and having the music we loved and grew up on motivate and inspire us to try new things and take chances. We realized that if you added some horns to Ben's lyrics that it took it to the next step, from sad bastard country rock to soul and R&B and we realized we were a Memphis band and came by it honest. We have always brought Memphis with us wherever we went and this just proved it.
We came out screaming on 1372 Overton Park. Big sound, bigger horns – like a kid with a new toy we put them on everything and loved it! This record was a marked departure from the previous sound and announcement of way things we're gonna be now!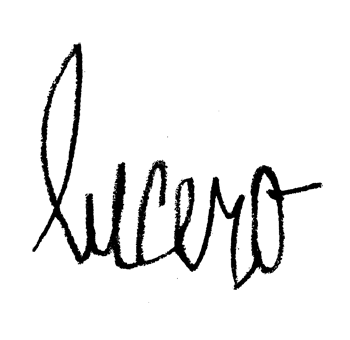 While 1372 Overton Park was written and the horns added after the fact, Women & Work was written with the horns in mind so it was a little less gung ho and was starting to settle in nicely. Women & Work is one of the best modern Southern rock records in my opinion and the song "On My Way Downtown" has almost surpassed "Tears Don't Matter Much" as the crowd favorite… almost!
This brings us to the new record. All A Man Should Do contains some of the most resonant lyrics Ben Nichols has ever written, lyrics that read like chapters from his life on the duality of relationships, getting older, finding where you want to be in this world, and musically we are broadening our sound. Working with producer Ted Hutt for a third time at the famous Ardent Studios, we felt comfortable enough to take some chances with a palette of new tones that sound understated yet powerful, bringing life to the stories behind the lyrics without overshadowing them.
It's also the first time we've ever put a cover song on a record, with a full band version of big star's "I Fell in Love with a Girl", and having Jody from Big Star sing back-up vocals makes it that more special and amazing. This is a Memphis record in the greatest sense and a perfect finish to the three-part love letter to a city that brought us up and made us what we are today.
"I was 15 years old in 1989. This record sounds like the record I wanted to make when I was 15. It just took 25 years of mistakes to get it done."  – Ben Nichols
"Having Big Star actually sing on your cover of a Big Star song that you're recording at Ardent Studios – it doesn't get much more exciting than that." – Ben Nichols
Related Events
Please note all shows, dates, times and prices are subject to change like the weather here on the OBX.
ALL shows and events that start after 9pm are 21+ ONLY.
This is a North Carolina ALE law and there are no exceptions.
Per the NC ALE, we only accept the following forms of ID: A valid US driver's license, US military ID, a state of NC identification card, or a valid passport. We cannot accept out of state ID cards.