Brewing Station Events Calendar
Please note that ALL shows and events that start after 9pm are 21+ ONLY.
Marco Benevento & The Hot Signals
TONIGHT is a very special evening at the Brewing Station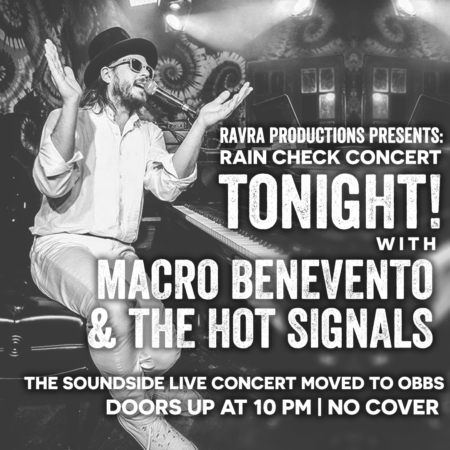 The Soundside Live Sunset Concert Series scheduled for today in Nags Head was canceled because of the weather.  The Brewing Station is proud to present (on a few hours notice) the headliner from that show Marco Benevento.  For more than a decade pianist, Marco Benevento has been amassing an extensive body of work. His studio albums and live performances set forth a vision that connects the dots in the vast space between LCD Soundsystem and Leon Russell, pulsating with dance rock energy, but with smart, earthy songwriting to match. It has led to numerous high profile appearances, ranging from Carnegie Hall to Pickathon, Mountain Jam to Treefort Festival, while headlining shows coast to coast. The opening band, The Hot Signals are a local high energy 3 piece band playing original late 70's British punk-inspired music. If you like The Buzzcocks, The Clash, The Police and the Stranglers, you'll love these guys.  Don't miss this show!!
FREE SHOW AT THE BREWING STATION!
Related Events
Please note that ALL shows and events that start after 9pm are 21+ ONLY.
This is a North Carolina ALE law and there are no exceptions.
Per the NC ALE, we only accept the following forms of ID: A valid US driver's license, US military ID, a state of NC identification card, or a valid passport. We cannot accept out of state ID cards.