Brewing Station Events Calendar
Please note that ALL shows and events that start after 9pm are 21+ ONLY.
OBX Brewtag After Party
October 27, 2018 @ 10:00 pm

-

2:00 am
Join us for the Brewtag After Party on October 27. Grab your friends, grab some drinks and listen to live music from The Voodoo Fix!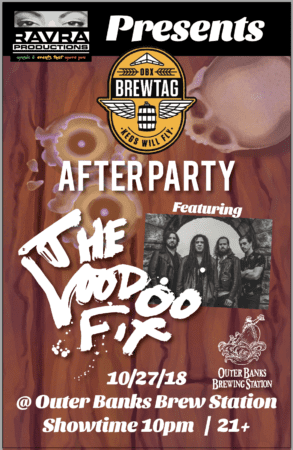 About The Voodoo Fix: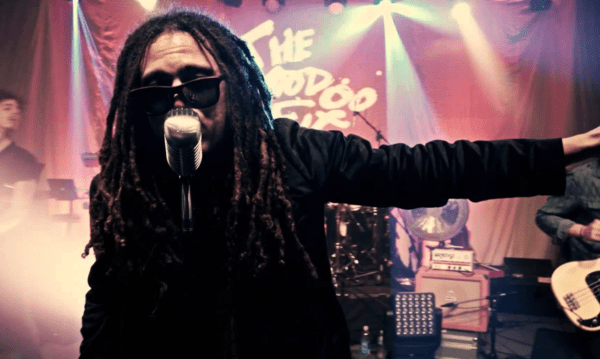 Formed in the south-side of Los Angeles, The Voodoo Fix are a larger than life rock band that blends genres of rock, funk, and southern soul into one seamless sound. On their new album Back For More, the band ventured into the studio with a feel-good mindset that can be heard loud and clear. Grateful to call Nashville home, The Voodoo Fix brought an element of rock and funk to the local scene with well attended shows at some of Music City's most popular venues. Most recently, The Voodoo Fix won Lightning 100's Music City Mayhem and is poised for success in Nashville and beyond. Live, The Voodoo Fix puts it all on the table leaving crowds ecstatic, energized, and hungry for more of the high-powered, soul-sustaining rock they provide night after night.
The Voodoo Fix lives for their audience and makes music "for the express purpose of making people feel good." According to bassist Will Halsey, "We are built from the ground up, independent to the bone. I think people appreciate our tenacity and work ethic. We give it everything we got and that comes across to our audience." The unifying message certainly comes across in the music with lyrics like "You got to find what you love and let it kill you!" In totality, The Voodoo Fix is a band of blue collar road warriors with worldwide history and a formidable future. The Voodoo Fix is Abe Rivers (Vox-Guitar), Will Halsey (Bass-Vox), Scott Parrelli (Guitar) and Logan Todd (Drums) and they are coming to the Outer Banks Brewing Station on February 8th, 2018.
The Voodoo Fix Live!
Related Events
Please note that ALL shows and events that start after 9pm are 21+ ONLY.
This is a North Carolina ALE law and there are no exceptions.
Per the NC ALE, we only accept the following forms of ID: A valid US driver's license, US military ID, a state of NC identification card, or a valid passport. We cannot accept out of state ID cards.