Brewing Station Events Calendar
Please note all OBX live music shows, dates, times and prices are subject to change like the weather here on the Outer Banks.
ALL live events that start after 9pm are 21+ ONLY.

Rehab
November 8, 2019 @ 10:30 pm

-

2:00 am

$10.00
The Southern hip-hop group Rehab were literally a product of their namesake. Original members Danny Boone and Brooks Buford, both recovering alcoholics and drug addicts, met at a local rehab facility and connected over their love of music. Mashing rap with rock, the two teamed with Steaknife (aka Denny Campbell), who had previously worked with Boone in the group Prime Suspect, and they released their debut album, Southern Discomfort, in 2000 on the Sony label. Cee-Lo, Goodie Mob, and Cody ChesnuTT were some of the guests on the album, which would spawn the Top 15 modern rock hit "It Don't Matter." Two years were spent on the road supporting the album, including a stint on the Vans Warped Tour, and then the duo splintered.
Graffiti the WorldBoone retained the name and recruited four veteran musicians for a new Rehab. Now a quintet with Boone as the lone singer/rapper -- and also using his birth name, Danny Alexander -- Rehab signed with Arshid Entertainment and released the ambitious Graffiti the World in 2005. Over the next few years, a cut from their debut album, "Sittin' at a Bar," would turn into a jukebox favorite. The Epic label got wise, re-releasing their debut album and renaming it Sittin' at a Bar, all without the band's permission. To fight this unauthorized reissue, the band re-recorded its now famous drinking song and renamed it "Bartender Song." This version would end up on a 2008 version of Graffiti the World released by the major label Universal. Rehab stuck with Universal for their 2010 album, Welcome Home.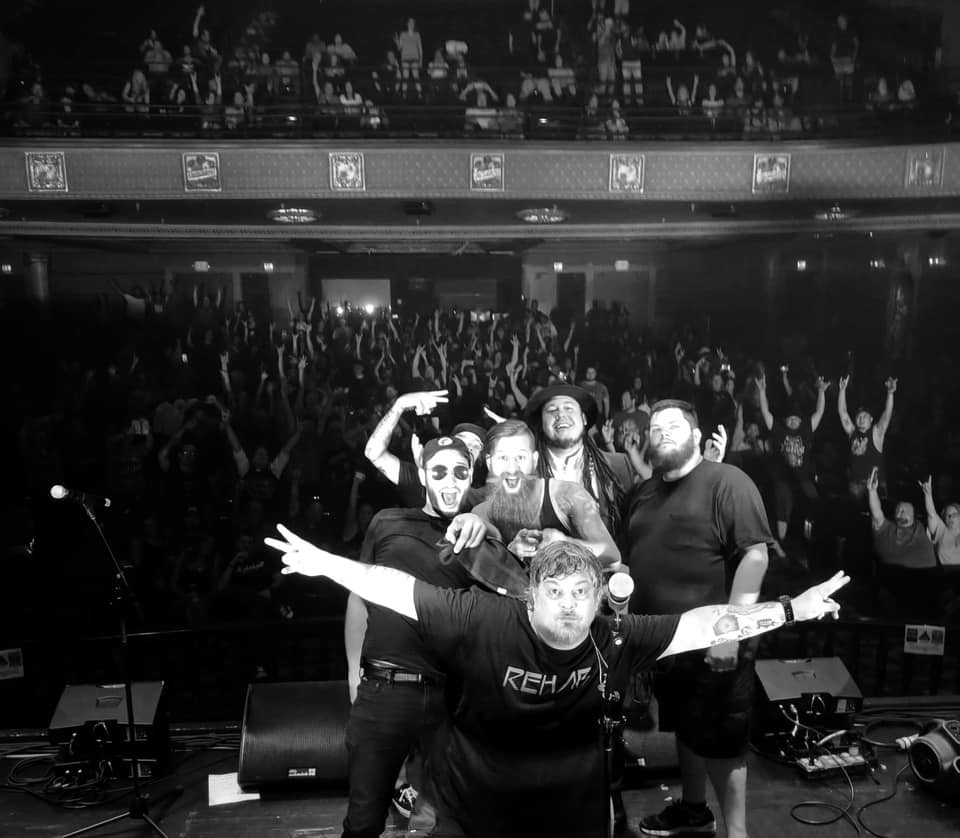 In 2012, Rehab struck a deal with Average Joe's Entertainment, which soon released their fourth album, Gullible's Travels. The group toured in support, but after the release of the single "Whore" in 2013, things went quiet in the Rehab camp, and in 2014 the band announced that it was breaking up, staging a final tour for its fans. The members of the group announced they would focus on their solo careers, but in 2015 Steaknife dropped hints on social media that he and Danny Boone were planning to record new Rehab material. While new music didn't immediately surface, in 2017 Rehab brought out Million Dollar Mugshot, a collection of previously unreleased studio material from the original group, featuring guest appearances from Bubba Sparxxx, Ritzz, and Uncle Mike.
Check out Rehab from their "Bartender Song"
Related Events
Please note all Outer Banks live music shows, dates, times and prices are subject to change like the weather here on the OBX.
ALL shows and events that start after 9pm are 21+ ONLY.
This is a North Carolina ALE law and there are no exceptions.
Per the NC ALE, we only accept the following forms of ID: A valid US driver's license, US military ID, a state of NC identification card, or a valid passport. We cannot accept out of state ID cards.
 
Download/Print Our Monthly Calendar