Brewing Station Events Calendar
Please note that ALL shows and events that start after 9pm are 21+ ONLY.
Stephen Marley
July 31 @ 10:00 pm

-

2:00 am

$41.00
RavRa Productions presents:
Stephen Marley with DJ Shacia Päyne (Stephen's Daughter)
LIVE 7/31 @10pm
The second son of Bob and Rita Marley, Stephen was born on April 20, 1972; he began his career as a precocious six-year old singing, dancing and playing percussion with his siblings in the group The Melody Makers whose first single "Children Playing In The Streets" was produced by their father in 1979 and released on Tuff Gong, the label founded by Bob in the late 60s. Just like his older brother Ziggy, Stephen acquired his initial studio skills by watching his father.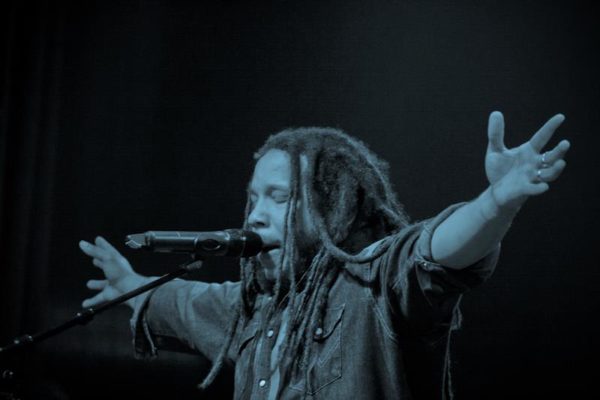 Few people were surprised when Stephen Marley's long awaited debut solo album "Mind Control" (Tuff Gong/Ghetto Youths/Universal Republic) premiered at No. 1 on the Billboard Reggae Album chart in March 2007; after all, the singing, songwriting and production excellence Stephen had brought to other Marley family projects over the years, including younger brother Damian's two Grammy Award winning albums, practically guaranteed "Mind Control" would be a remarkable effort. And indeed it is: "Mind Control" is that rare self-produced set featuring a cohesive range of diversified styles, each delivered with equal proficiency. Whether Stephen is the revolutionary roots rocker decrying mental slavery on the album's title cut, an outraged prisoner protesting his jail term for marijuana possession on the bluesy "Iron Bars", a forlorn romantic mourning a break-up on "You're Gonna Leave" or an irresistible retro-dancehall toaster flaunting his mic skills on "The Traffic Jam", each track on "Mind Control" reconfirms Stephen's expansive capabilities as an affecting vocalist, a versatile lyricist and an accomplished instrumentalist while furthering his renown as an ingenious producer. 
Related Events
Please note that ALL shows and events that start after 9pm are 21+ ONLY.
This is a North Carolina ALE law and there are no exceptions.
Per the NC ALE, we only accept the following forms of ID: A valid US driver's license, US military ID, a state of NC identification card, or a valid passport. We cannot accept out of state ID cards.