Brewing Station Events Calendar
Please note that ALL shows and events that start after 9pm are 21+ ONLY.
Summer Survivors
July 15, 2017 @ 10:00 pm

-

2:00 am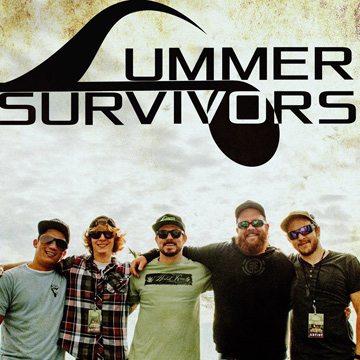 Summer Survivors is an American Reggae Rock band based in Sarasota, FL, which formed in February of 2013 by Paul King and John Widmann. They started out with just a love of music and two guitars, and soon realized that music was their passion, and began writing songs and crafting their own sound. The first year and a half was critical for the Summer Survivors, and finding the right mix of people who shared the same visions, goals and ideals did not happen overnight for them. However, with hope on all horizons and some hard work and dedication, the band ultimately took shape with its current lineup and began enjoying a great deal of local success and acclaim.
Summer Survivors combines a reggae feel with the deep bass of funk, the driving drums of rock n' roll, and the surreal sound of psychedelic guitar with just a hint of ska and punk thrown in. They've got an original sound full of good vibes sure to get any party or event bumping and bodies out on the dance floor.
Meet the band:
Paul King: Guitar, Vocals, Managemnet
Edward "FunkNasty" Clark: Bass
John Widmann: Vocals, Guitar
Tommy Collins: Drums
Josh Kim: Keys
Summer Survivors released their first full length album Hashed Out in May of 2016. All songs were written and produced by Summer Survivors and recorded at Nova Sango in Sarasota.
Check out Summer Survivors Live
Related Events
Please note that ALL shows and events that start after 9pm are 21+ ONLY.
This is a North Carolina ALE law and there are no exceptions.
Per the NC ALE, we only accept the following forms of ID: A valid US driver's license, US military ID, a state of NC identification card, or a valid passport. We cannot accept out of state ID cards.