Brewing Station Events Calendar
Please note that ALL shows and events that start after 9pm are 21+ ONLY.
The Travelers
August 24, 2018 @ 10:00 pm

-

2:00 am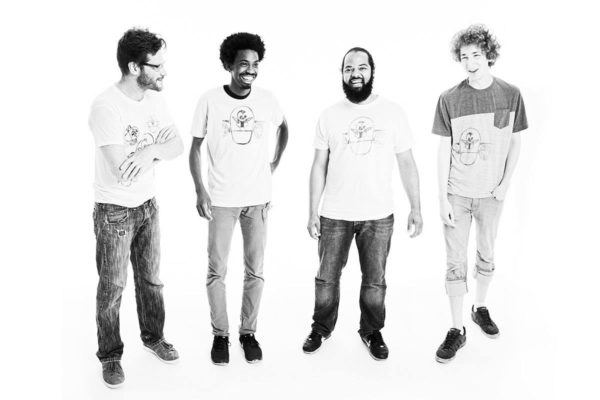 The Travelers began making music in 2010 in Philadelphia as a duo consisting of classically trained guitarist Kyle Hazelton and vocalist Jon Hagen. The two met at Philadelphia University and soon realized they both had a love for music that superseded school, work, and most luxuries and necessities, sometimes including sleep. Their first co-written song, "The Last Lone Ranger" is the last track featured on their debut album, "The Spaceman Cometh."
Kyle and Jon decided to call themselves the Travelers after walking around much of Philadelphia playing the song for anyone who would listen. Soon Kyle's brother Justin joined the band with his angelic flute melodies and fierce writing style. The three became a songwriting powerhouse, with influences from blues, rock, hip-hop and jazz. They played the open mic circuit and small venues in Philadelphia, where they met guitarist, James Margolis of Bala Cynwyd, PA. James, a former student at Berkley College of Music, brings a deep knowledge of music history and a keen sense of music theory.
James pioneered the way for the Travelers to break into the New York live music scene in 2012 and introduced them to bassist Parker St. Charles of Albany, NY, an ambassador of funk and soul. At Parker's insistence, the group found a drummer, Phil Harris, from Athens, GA. Phil Harris drives diverse beats with vast cultural influences and a savvy to be envied.
Currently the Travelers play every Friday night in New York's Upper East Side, unless they have a gig out of town. The band has traveled as far west as Denver, CO, as far east as Ocean City, MD, as far north as Montgomery, VT, and as far south as Charleston, SC. They hope to spread their music across the globe.
Members:
Kyle Hazelton, Jonathan Hagen, Justin Hazelton, Phil Harris, Parker St. Charles, James Margolis, Mark Falcone
Check out The Travelers Live
Related Events
Please note that ALL shows and events that start after 9pm are 21+ ONLY.
This is a North Carolina ALE law and there are no exceptions.
Per the NC ALE, we only accept the following forms of ID: A valid US driver's license, US military ID, a state of NC identification card, or a valid passport. We cannot accept out of state ID cards.