Brewing Station Events Calendar
Please note that ALL shows and events that start after 9pm are 21+ ONLY.
The Wailers with Africa Unplugged
June 13, 2018 @ 10:30 pm

-

2:00 am

$22.00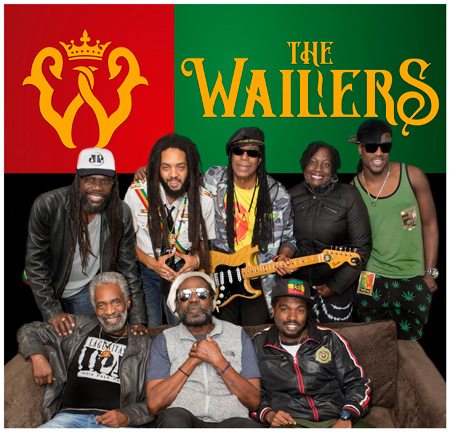 RAVRA PRODUCTIONS PRESENTS: The Wailers with Africa Unplugged Live at Outer Banks Brewing Station June 13, starting at 10:30 pm.
The legendary Wailers band is bringing its revolutionary sound and message to faithful fans around the world. Steered by acclaimed bassist and founder Aston "Familyman" Barrett, and joined in solidarity by original Wailers' lead guitarists Julian Junior Marvin and Donald Kinsey, the reunited Wailers band is on the brink of musical history!
This Wailers band guarantees to deliver music and talent perfected over decades on the road and in the studio. Original members welcome the new-generation talents of drummer Aston Barrett Jr., Familyman's multi-talented son who has perfected the distinctive style of his uncle, Wailers' co-founder and innovative drummer, Carlton "Carly" Barrett; the solid roots Rasta vocals of US-born lead singer and rhythm guitarist Josh David Barrett; and the polished background vocals of Shema McGregor, daughter of famed I-Three singer Judy Mowatt and Reggae pioneer Freddie McGregor, and Hassanah, a multi-cultural powerhouse.
Accompanying the legends and children-of-legends are Javaughn Bond on keyboards, who has played with Stephen Marley's son Jo Mersa; and guitarist Owen "Dreadie" Reid, a former student of Familyman who has also played bass with Julian Marley's Uprising band. Sound engineer is legendary Dennis Thompson, the veteran live engineer who traveled the world with Bob Marley & The Wailers, and the man responsible for many Island Records' BMW-song dub mixes.
Bob Marley & The Wailers recorded 10 albums for Island, plus several Live and various mix LPs. The band has toured and performed before millions of fans in numerous countries. They have claim to nearly a half million Bob Marley & The Wailers records sold since the early 70s, including 1977's Exodus, declared Best Album of the Century in 1999 by Time Magazine. The BBC named "One Love" Song of the Millennium the same year, while the New York Times named Bob Marley the most significant musician of the century, while Rolling Stone magazine name Bob Marley & The Wailers Band of the Year in 1976. All of these accolades were made possible with the Wailers band creation of, and participation in, timeless music, intricate arrangements, and lyrics that told a real story and touched fans around the globe.
Since Bob Marley's untimely passing in 1981, Familyman vowed to keep a promise he made to his leader and friend – that he would hold the band together and maintain the quality of music. The message is still Burnin', the Exodus of Jah people continues, Uprising and Survival remain the call to fans. The incomparable Wailers are coming to Babylon by Bus to rock the stage, bringing the magic and message of Roots Rasta Reggae. This is the Rastaman Vibration, a slice of music history you must not miss.
Listen to The Wailers Live
Opening for The Wailers is Africa Unplugged. Africa Unplugged is a dynamic group, led by djembe master, guitarist, and songwriter, Atiba Rorie. The band uses traditional percussion instruments from West Africa in combination with guitars and bass to play traditional rhythms while drawing from influences across the world. Their creativity results in a funky, soulful blues and dance music that keeps you moving as they tell stories from the old world and the new!
Listen to Africa Unplugged
Related Events
Please note that ALL shows and events that start after 9pm are 21+ ONLY.
This is a North Carolina ALE law and there are no exceptions.
Per the NC ALE, we only accept the following forms of ID: A valid US driver's license, US military ID, a state of NC identification card, or a valid passport. We cannot accept out of state ID cards.