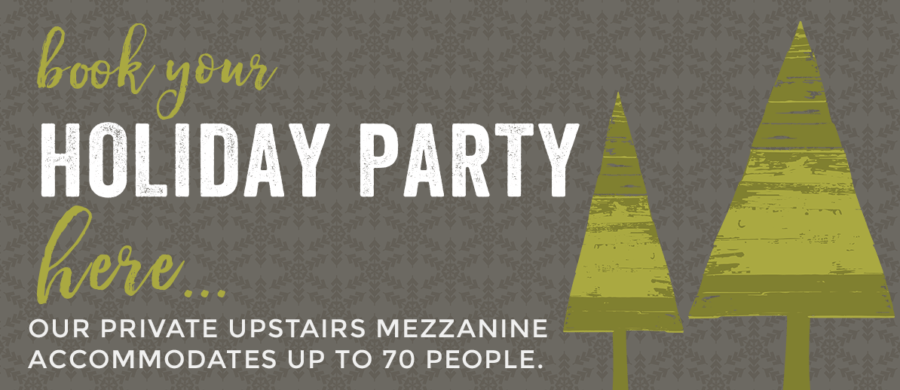 It's that time of year again! Family gatherings and office parties will soon be taking over your personal calendar. The holidays will be here before you know it and we have just the deal to get your in the seasonal spirit. The second best thing (next to alcohol) to ignite the holiday spirit is getting cash back. So we are offering 10% back in gift cards when you book your holiday party with our in-house catering department.
Come in, have a glass of holiday spirit and discuss your party needs: plated, buffet, off-the-menu, beverage packages, etc. We can handle just about any type of party and budget you or your company are looking for. Throw your holiday party in our private upstairs mezzanine or opt to have your event off-site. We can bring the kitchen and party to you with our fully stocked catering truck. Enjoy innovative brewing, revolutionary cuisine and 10% back in gift cards – the perfect stocking stuffer or special treat for yourself.
Karen and Tina can help you pull off your holiday party without a hitch and cater to your group's wishes and dietary needs! Browse through our sample catering menus and contact our catering team to discuss your upcoming party. We can't wait to help you celebrate this special season.
SaveSave
SaveSave