LEMONGRASS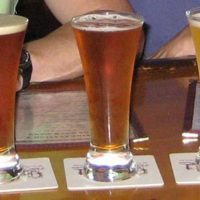 Lemon Grass
Get it while it lasts!
This zesty golden Hefeweizen  is infused with a potent smack of Lemongrass. The flavor is crisp, tart and refreshing – (5.2% abv.)
We do, of course have some nice new fall offerings as well.  The Irie Tropic Stout (Extra strong, 7.4% abv.) and Iron Binnacle Baltic Porter (at 8.4% abv. served in 9 oz. snifters only) will satisfy those looking for a darker, richer taste on a chilly fall evening.
See It's Reviews – Rate Beer