The Outer Banks is obviously known for its gorgeous beaches, but if you ask anyone that loves our coastal community, the second best thing about the OBX is the food. Each spring, we celebrate our local food scene at Taste of the Beach. This annual food and wine festival promises 4 days of food, drink, and fun with a variety of food and beverage centric events. For the Brewing Station, this gives us an opportunity to show off our creativity and innovation when it comes to our cuisine and home-brewed beer. This year, we're hosting 3 exciting events for food and brew lovers to enjoy. Each event offers a unique experience, from an upscale 6 course dinner to a laid-back micro beer fest. Check out our event schedule for Taste of the Beach 2017 and make plans to join us for these one-of-a-kind events.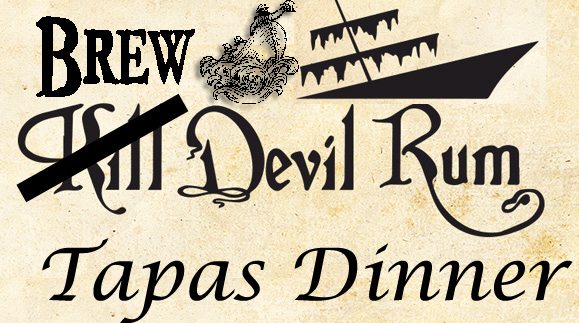 March 23, 6:00 - 8:00 PM - TICKETS $78.50
The Rum Boys from Outer Banks Distilling return home to the Brewing Station for our 6-course (plus bonus palette cleansers) Tapas style dinner. Featuring farm-to-fork local ingredients and incorporating OBBS beers and/or OB Distilling rums in each dish, and each is paired with a glass of one of our finest libations.


1st Course:
IPA Beer and Cheese Soup
2nd Course:
Rum Ceviche with Chipotle Guacamole and a molasses drizzle
3rd Course:
Mixed Greens Salad with Grapefruit segments, a Vanilla Balsamic Vinaigrette and topped with Candied Roast Barley
4th Course:
Olsch-battered Rockfish with housemade Salt & Vinegar Chips and Citrus Slaw
*Palette Cleanser*
A Lemongrass Wheat, Ginger and Strawberry Sorbet
5th Course:
Braised Pork Belly nestled in a Potato basket with a Muscadine Gastrique, then topped with a Blue Cheese and Rum Pecan Ice Cream
*Palette Cleanser*
A Cucumber Mojito
6th Course:
A Rum Pecan Tart
Buy Tapas Tickets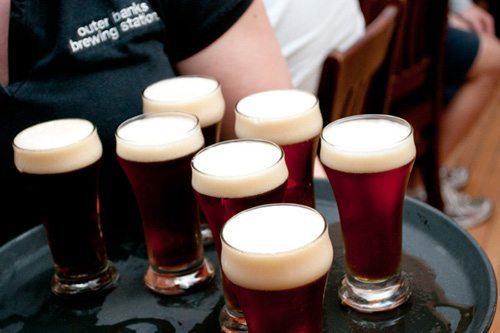 March 24, 3:00 - 5:00 PM - TICKETS $26.75
Small in scale but large on flavors! This is the Brewer's reserve time when we break out what we have ferreted away for the winter, uncork some experiments, and add to it our regular list of brews so that there is something for every type of palate!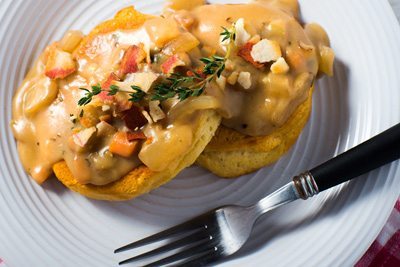 March 25, 11:00 AM - 2:00 PM - TICKETS $19.50
Welcome to the new cool trendy South! Choose one of four creative and delicious twists on the Southern classic biscuits & gravy – or choose a small plate size flight of three if you are feeling more adventurous. Either way you get to pair it with your choice of one of our Craft Mimosas or Bloody Mary's. A great deal for those intrepid culinary explorers who still enjoy a bit of down home comfort food.