Outer Banks Brewing Station is a micro brewery and proud partner of this year's OBX Brewtäg. A celebration of flight and beer, OBX Brewtäg is modeled after the whimsical and entertaining Red Bull Flutag, translated to "flying day" in German.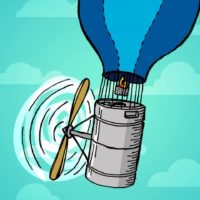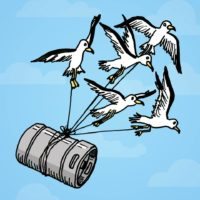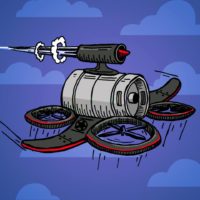 With OBX Brewtäg, the general premise is the same, although rather than human-powered flying machines, Brewtäg contestants will be competing to see who can launch and fly an empty 1/6 keg barrel the furthest.
The cost to compete at OBX Brewtäg is only $25 and the sky is the limit as to how creative your homemade flying contraption can be! Individuals and teams are welcome.
Admission to the event is FREE to the general public. A rather crafty selection of local and regional beer and food will be available for purchase that day. This family-friendly event will also feature plenty of activities for the kiddos!
Find out more here.
Enter, and see how your contraption fares…