After 22 years of brewing beer, serving food, presenting musical acts, and hosting community events we are passing the proverbial baton off to two new couples that want to continue what has made the Brewing Station part of life on the Outer Banks for so many.
The pub has always been about the people who work in it and part of the beauty of this transition is that they are the ones who will run the pub with the guidance of the new owners, Steve & Dee Cordea and Keith & Heather Acree.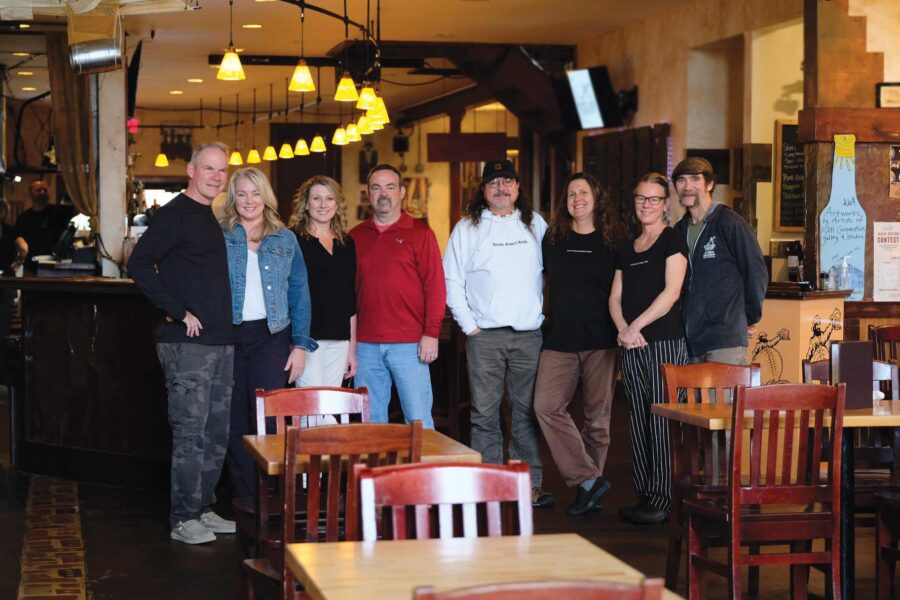 The spirit of the pub has always revolved around change and experimentation, reflected in our history of new beers, menu changes and specialty nights, diverse musical acts, off-beat shows, and just about every type of event you can imagine.
We have tried to support everything we feasibly could over the years to give back to the community that has given us so much love over the years. It has been a long search to find new ownership that understands that a business is only as good as its people and its people are a reflection of its community.
It is an open secret that the Brewing Station has had, and still has, some of the best, most talented people on the beach – witness all that they have done!
We have had a great run & wish we could thank every person individually because you are that important to us and you have touched us in more ways than you all could ever know – THANK YOU (& see you around town)!!!!
– Eric, Tina, Aub & Karen