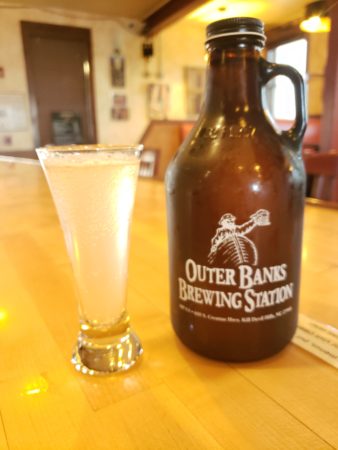 We currently have our  LemonGrass Wheatfor $12.99/4 pack (16 oz cans)
Almost Anything we have on tap (some exclusions, such as cask beer, sours and perries, apply) can be put into a 64 oz. growler. ($24 plus tax for first filled growler, $18 + tax for refills).
Please see "Current Menus" for an up to date list and ENJOY!